In Parliament
There is info via the links below on the different mechanisms available to MPs and how to look up what I and other MPs have been doing...
Business in the House of Commons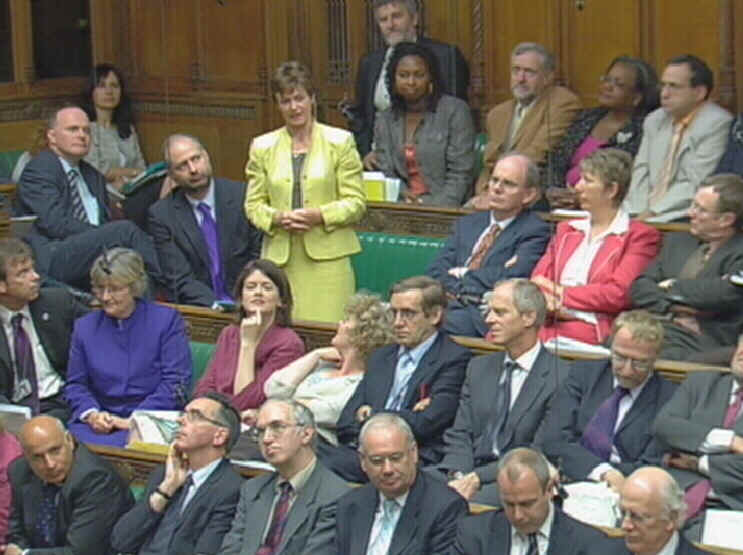 I am pictured above asking Tony Blair a question about housing at Prime Minister's Question Time on 28 June 2006 (click here for how to look up questions)
September 2003
Nottingham University have produced research into the backbench behaviour of the Parliamentary Labour Party, including statistics and analysis of 'rebellions'. Click on the link below to view their paper:
When Sheep Bark: The Parliamentary Labour Party, 2001-2003
3 April 2003
The House of Commons Library has recently compiled statistics relating to the numbers of parliamentary questions and debate contributions made by MPs for the period 13 June 2001 to 7 November 2002. The average number of contributions in the House of Commons Chamber and Westminster Hall (a parallel debating chamber) was 23, the average for oral parliamentary questions 10 and, for written parliamentary questions 103. The figures in relation to my self are 45 debate contributions, 11 oral questions and 360 written questions.