'SusMo' - Sustainable Moseley
As a resident of Birmingham 13, I have signed up to SusMo, a local campaign set up by Moseley Forum which covers an area of 9000 households. We are looking to make Moseley a more sustainable community both by personal action to cut our household CO2 emissions and through community initiatives, including with local businesses, schools and other public sector organisations and voluntary and faith organisations.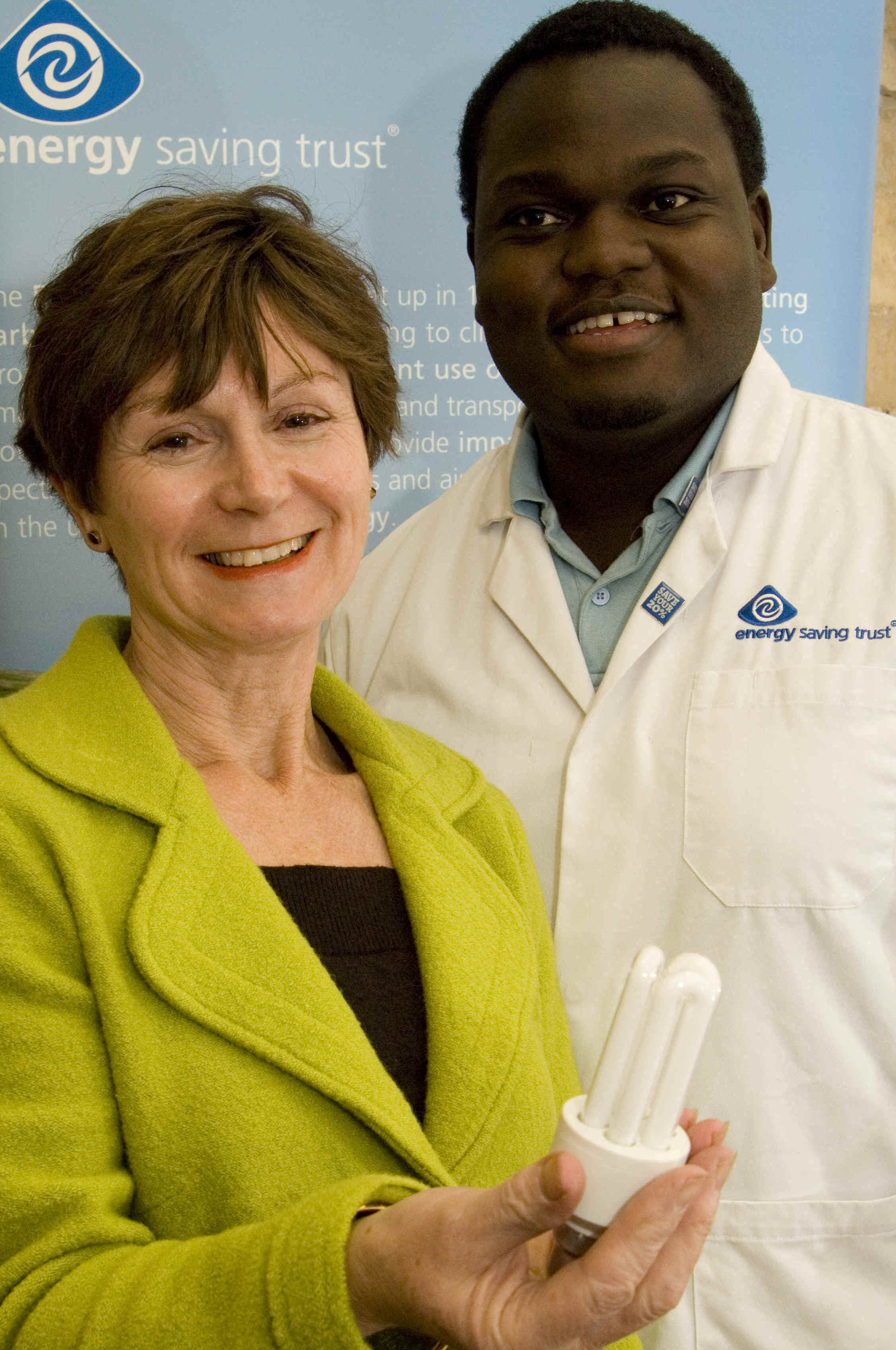 I am pictured above promoting low-energy light bulbs
for the Energy Saving Trust's Energy Saving Week, Oct 22-28
At present (August 2008) there is a core group of about 20 people who got together following a successful public meeting. Local businesses are taking an interest, as are two local schools. St Mary's Church has ambitious plans for renewable energy generation on the church and Moseley and District Churches Housing Association is on board.
SusMo members have all submitted on-line pledges to reduce our carbon footprint through
www.cred-uk.org/susmo. This gives us the opportunity to keep a record of our progress in reducing our energy use in the home and also our CO2 emissions from transport.
Early this year, working with SusMo, I surveyed the views of residents of Birmingham 13 on climate change issues. Click here to see a copy of this report. I have also written an article for the September edition of the local B13 Magazine about actions I am taking to reduce my carbon footprint. Please click here to read this article.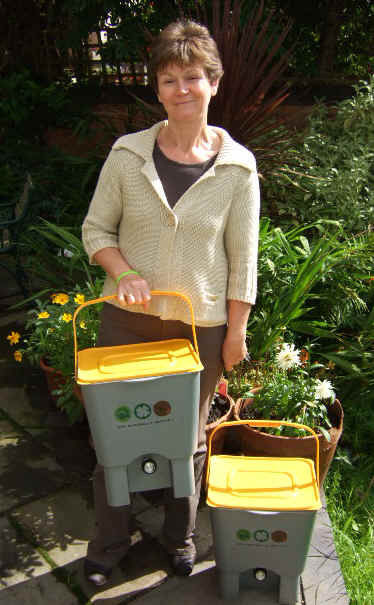 I am pictured in my garden with my "bokashi" composting kit, which enables me to convert my food waste into a rich compost
If you live in Moseley, please consider joining SusMo. Through working as a group we can learn from one another – and an element of competition helps!

Further information is on the Moseley Forum website www.moseleyforum.org.uk where notes of meetings and events are listed. Otherwise, as well as the CRed website, you might find the websites below of use:
Websites that aid 'environmentally friendly' living
www.freecycle.org - if you want to get rid of something that still has a useful life, there is a Birmingham group you can join – I have!
www.energysavingtrust.org.uk - independent information and advice for individuals
www.carbontrust.co.uk - independent information and advice for business/organisations
www.vcacarfueldata.org.uk - provides list of vehicles with CO2 emissions of less than 120g/km eg Toyota Prius (petrol hybrid) 104g/km (65.7mpg); Skoda Fabia (diesel) 120g/km (65.7mpg) See also: www.dft.gov.uk/ActOnCO2/index.php?q=best_on_co2_rankings
www.carplus.org.uk - charity promoting responsible car use
www.whizzgo.co.uk - pay as you go cars
www.transport2000.org.uk - promotes socially responsible transport policies
www.lightbulbs-direct.com - low energy light bulbs (including small candles and pingpong and spotlights not readily obtainable in shops – yet!
www.cat.org.uk - Centre for Alternative Technology, Machynlleth
www.greenroofconsultancy.com the benefits of building integrated vegetation
www.growyourownenergy.org.uk calculator for financial benefits of energy savings investment
www.recycleworks.co.uk - domestic recycling and composting equipment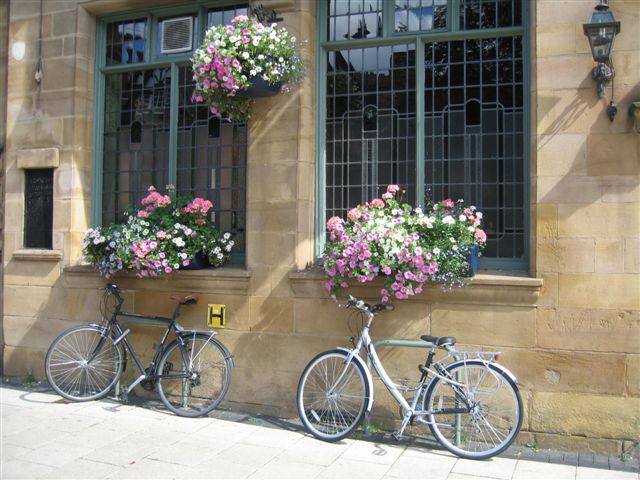 Cycles in Moseley, with thanks to 'Moseley in Bloom'