Congratulations to The Old Grammar School and Saracens Head!
I am delighted that the Old Grammar School and Saracens Head in Kings Norton were successful in their bid to win the BBC's Restoration programme 2004. More info below...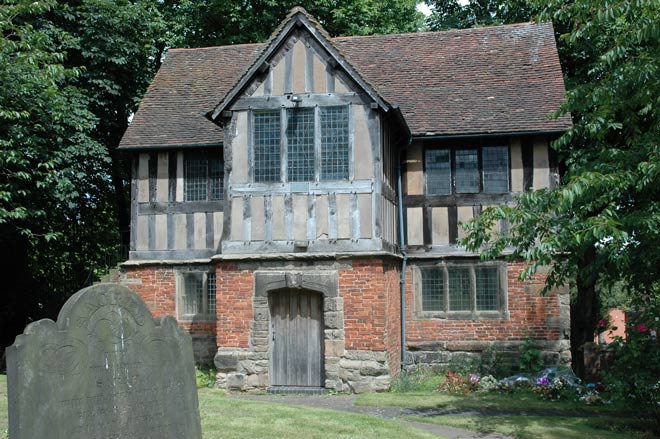 The Old Grammar School - Kings Norton, winner with the Saracen's Head (below)
Local information - and a small update following the successful bid - can be found at: http://www.kingsnorton.org.uk/restoration/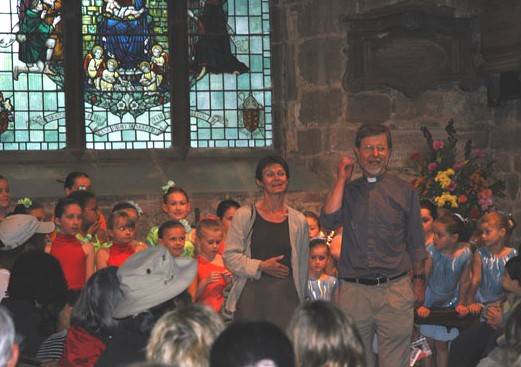 Supporting the campaign at Kings Norton Parish Church
Pictured opposite:
The Canon Rob Morris (& myself) supporting the campaign.
In support of the Birmingham bid, I tabled a Parliamentary Motion on 22 July, which is reproduced below. You may also wish to visit the BBC's official Restoration site for more information.
EDM 1584 SARACEN'S HEAD AND THE OLD GRAMMAR SCHOOL AND BBC RESTORATION PROGRAMME
That this House congratulates the King's Norton Team Parish in their success in getting their campaign for the restoration of The Saracen's Head and the Old Grammar School recognised by the BBC Restoration programme; notes that King's Norton Green is a medieval village within Birmingham, on which stands one of the oldest grammar schools in the Midlands, a 12th-century church and a 15th-century timber-framed house; further notes that the Old Grammar School is a wonderful-looking, timber-framed structure that has sadly fallen into decay and is on English Heritage's At Risk register; also notes that the nearby Saracen's Head was quite possibly the largest house of the royal manor during the 15th century, boasting highly decorative medieval workmanship; also notes that the wife of Charles I, Queen Henrietta Maria, stayed there on her way back from Yorkshire where she had gathered troops for the English Civil War and that the buildings have been used on a daily basis for over 500 years by the local people; also notes that if restored, these buildings would provide a much needed educational tool, giving pupils a real insight into history and architecture; and urges honourable Members and the public to support the restoration of the grammar school as an educational facility for school parties and the Saracen's Head to provide public facilities and a mixed-use community centre for parish and secular activities, serving the urban community of King's Norton.
| | | |
| --- | --- | --- |
| Thanks to the fantastic local effort the Old Grammar School (above) and Saracen's Head (pictured opposite), will now be saved. | | The Medieval Saracen's Head |