PRESS RELEASE
Lynne Jones MP pledges to
Get Serious about Diabetes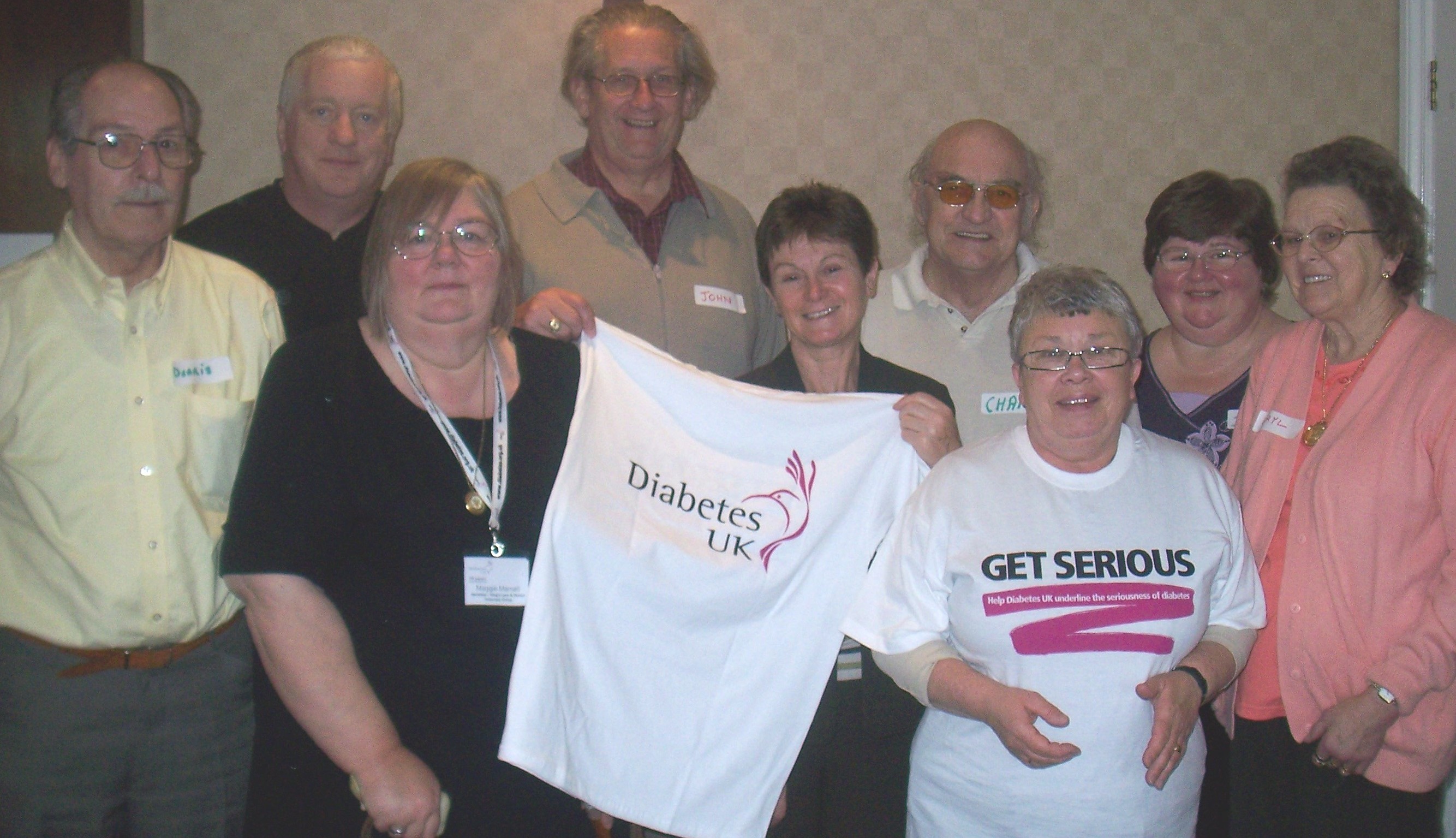 November 2009
After meeting campaigners from Diabetes UK, Lynne Jones, MP for Selly Oak, Birmingham, has pledged to 'Get Serious' about diabetes by joining the health charity's new UK-wide campaign to raise awareness of the condition.

The Get Serious campaign aims to get as many people as possible to sign up and show their commitment to Get Serious about diabetes – www.diabetes.org.uk/GetSerious
Diabetes UK is also asking supporters to pledge to do something for diabetes. This could be making healthy lifestyle changes, organising a fundraising event, campaigning or volunteering - it all helps raise the seriousness of diabetes.

If left untreated or not managed effectively, diabetes can lead to complications such as heart disease, stroke, blindness, kidney failure and amputation. Type 2 diabetes can go undetected for ten years or more which means that around half of people already have complications by the time they are diagnosed.

Lynne Jones, MP said: "There are 4,700 people diagnosed with diabetes in my constituency alone. I've signed up to the Get Serious campaign to raise awareness of the condition among my constituents and to highlight the need for people to take their health seriously."

Diabetes UK Campaigns Manager Donna Castle said: "Because three people die from diabetes-related complications every hour; because one person is diagnosed with diabetes every three minutes; we are asking people to join our campaign and get serious about diabetes.

"By signing up, you join a community that is fighting one of the UK's biggest health challenges. Each person that signs up to Get Serious brings us one step closer to making diabetes a priority for everyone."

The charity is launching the Get Serious campaign via a dedicated Get Serious section of the Diabetes UK website as well as across all of its online communities and via its members' magazine, Balance.

People will be able to monitor the campaign's progress, make pledges and upload photos and videos via the Diabetes UK pages on YouTube and Flickr. People can also 'follow' the campaign via Twitter and via a 'Twitter feed' on the Get Serious home page - www.diabetes.org.uk/GetSerious.
The charity is also asking supporters who use facebook to donate their status to the Get Serious campaign. The social media site will then update the supporter's status three times over the following weeks with messages underlining the seriousness of diabetes to all their friends.
Sign up to the campaign by texting SERIOUS to 84383 or visit www.diabetes.org.uk/GetSerious

- ENDS -

For further media information, please contact Huw Beale or Maria Lam in the Diabetes UK Media Relations Team on 0207 424 1165 or email pressteam@diabetes.org.uk. For urgent out of hours media enquiries, please call 07711 176 028.

Notes to editor:
1 Diabetes UK is the leading charity for the three million people in the UK with diabetes. It is our 75th Anniversary in 2009 and events to mark this special occasion will be taking place around the country. We aim to spend more than more than £6.5 million on research in 2009 as well as campaigning and providing information and support. During our 75th Anniversary year, we hope you will be able to join in and support us so that we can carry on improving the lives of people with diabetes into the future. For more information visit www.diabetes.org.uk.
2 In the UK, there are currently 2.6 million people diagnosed with diabetes and it is estimated that up to half a million people have the condition but do not know it.
3 The Diabetes UK Careline (0845 120 2960) offers information and support on any aspect of managing diabetes. The line is a low cost number and opens Monday to Friday between 9am and 5pm (operates a translation service). Recorded information on a number of diabetes-related topics is also available on this number 24 hours a day.
4 Supporting our work to fund vital research into the care, treatment and hopefully a cure for diabetes as a Diabetes UK Supporting Member entitles you to a range of benefits including our bi-monthly magazine Balance, reliable information booklets on diabetes, our confidential Diabetes UK Careline, over 400 local Diabetes UK support groups, and access to an exclusive personalised Supporting Members Area on our website.