Press Release
Birmingham
animal welfare hero receives award at House of Lords
14 October 2008
Birmingham animal hero, Jess Thomas, 17, has received a special award at the House of Lords from the International Fund for Animal Welfare (IFAW).
Jess of Bournville, Birmingham, won the 'Young Animal Welfare Award' in IFAW's 'Animal Action Awards 2008' for recognition of her work with the organisation Pets as Therapy.
The prestigious awards ceremony took place today in the Cholmondeley Room, overlooking the river Thames in the House of Lords hosted by Baroness Gale and presented by IFAW Patron, actress and model Lisa B.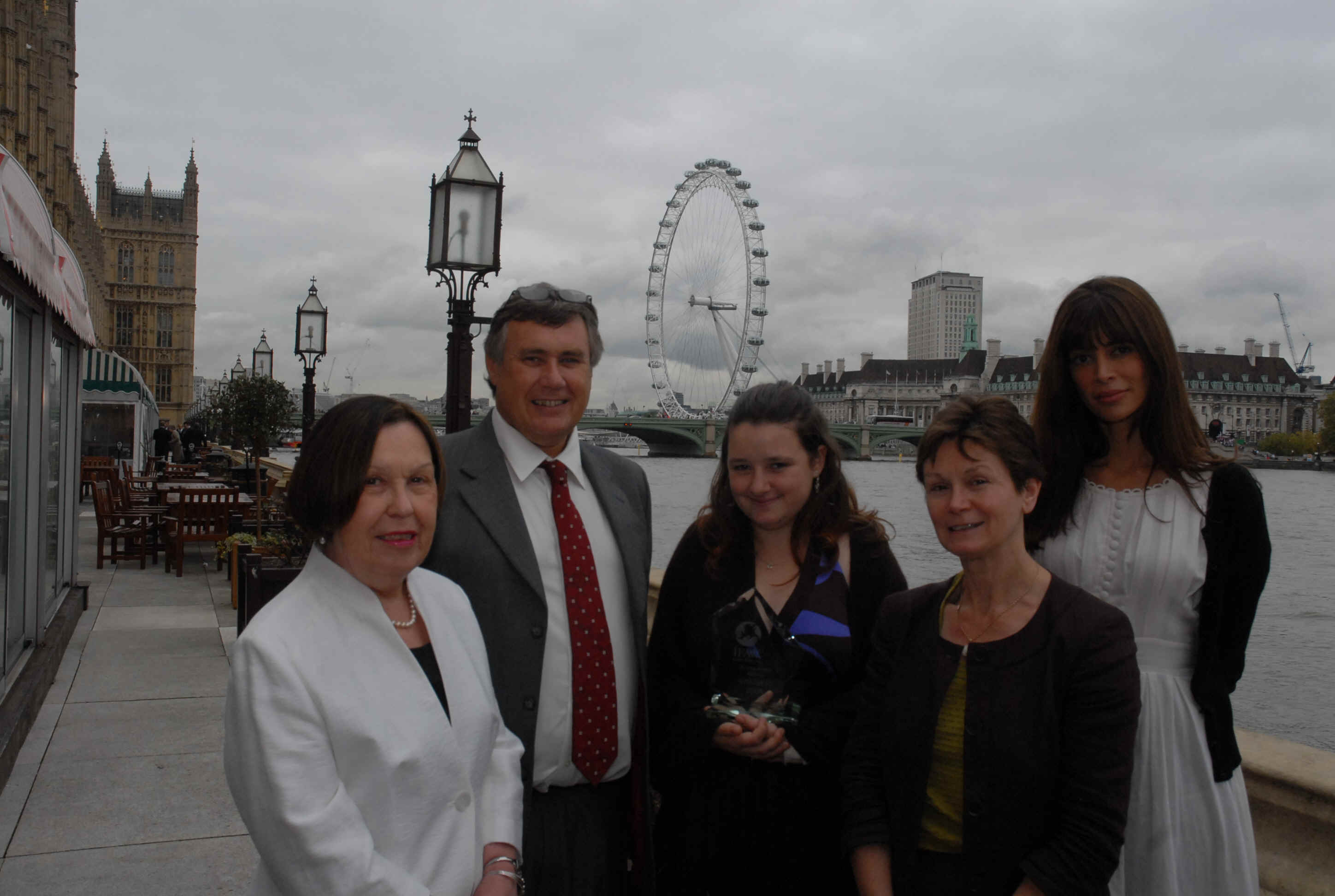 Jess was an unhappy patient at the Birmingham Children's Hospital until she was visited by Dexter, a Pets as Therapy dog. Once out of hospital, Jess decided to register her own pet, Jody, as a Pets as Therapy dog so that others could have the same experience she had. Jess now accompanies Jody on visits once a fortnight to three units at the hospital to meet with staff and patients.

"Jess has made an outstanding contribution to animal and human welfare and we are delighted to be able to give her this special award," said IFAW UK Director, Robbie Marsland. "These awards are recognition for those people who deserve to be commended for their achievements. We hope Jess's work will inspire others to help animals and people in Birmingham and across the country.

"Jess is a true hero and I am delighted to be able to present this important award in recognition of her achievements" said Baroness Gale.

Lynne Jones MP for Birmingham Selly Oak said "I was very proud to hear that someone in my constituency had been given an award for such a worthwhile cause. It gives me great pleasure to attend this event and support Jess."

The awards are part of IFAW's Animal Action Week which is run in 14 countries globally and is sponsored by Nat Geo Wild in the UK.

Ends

Contacts:


For more information or to arrange interviews with IFAW spokespeople please contact Kirsten Knap in the IFAW press office on 0207 587 6700; email kknap@ifaw.org

Notes to editors:
The awards are part of Animal Action Week and this year over 2000 schools have taken part reaching more than 100,000 children in the UK. This year's theme is "Beneath the Waves" which educates about the damage plastic bags. Schools are sent an education pack and a 15 minute DVD.

If you would like to nominate someone for an Animal Action Award for 2009 please write to: IFAW Animal Action Week, 89 Albert Embankment, London, SE1 7UD or visit www.ifaw.org